ANNOUNCEMENT CEREMONY OF DECISION AND CERTIFICATION OF INSTITUTIONAL ACCREDITATION FOR BA RIA–VUNG TAU COLLEGE OF EDUCATION
On the morning of April 20, 2022, Ba Ria–Vung Tau College of Education held an announcement ceremony of decision and certification of institutional accreditation since school has complied with the education accreditation standards issued by the Minister of Education and Training.
Attending the ceremony were Ms. Luong Thi Le Hang, Member of the Provincial Party Committee, Secretary of the Party Committee of the Department of Agencies and Enterprises of the province; Mr. Le Van Lam, Vice Chairman of Provincial Party Committee's Propaganda Department; Assoc. Prof. Dr. Le Ngoc Quynh Lam, Director of Education Accreditation Center, Vietnam National University, Ho Chi Minh City, leaders of departments, agencies, localities, universities, colleges, vocational schools, high schools, the center of continuing education in Ba Ria - Vung Tau province, all the staff and more than 200 representatives of the school's students.
Delivering a speech at the ceremony, Mr. Ho Canh Hanh, Ph.D., Rector of the school said after years of attempts made to improve the training and education quality, the school, with the consent of the Ministry of Education and Training, registered with the VNU-HCM Center for Education Accreditation for external assessment over the period from 2016 to 2020.
The results help confirm the school's quality in terms of standards in various aspects, notably highly qualified staff and lecturers actively studying, researching and with dedication to teaching and learning and to the school; students actively studying and practicing for the sake of their career opportunities; infrastructure being upgraded, spacious, clean and beautiful with increasingly modern equipment; scientific research activities and international cooperation having achieved many positive results. The quality of training ensures output standards, satisfies the requirements of grassroots innovation of education and training, and meets the needs of society. The potential, position and prestige of the school has reached a new height.
Although the school has been accredited with many positive results, confirming the school's quality, there are still some shortcomings, difficulties and inadequacies. The school has developed and issued an action program to overcome the drawbacks in relation to all 55 criteria of the 10 standards with a view to improving the educational quality of the school based on the contents set out in the self-assessment report and the results of the official external assessment of the school.
The mission of the school in the next 5 years is to ensure and improve quality so that it will keep being recognized as the institution that meets the education accreditation standards, but with more positive results by 2027. It is also the school's aspiration to form school quality culture.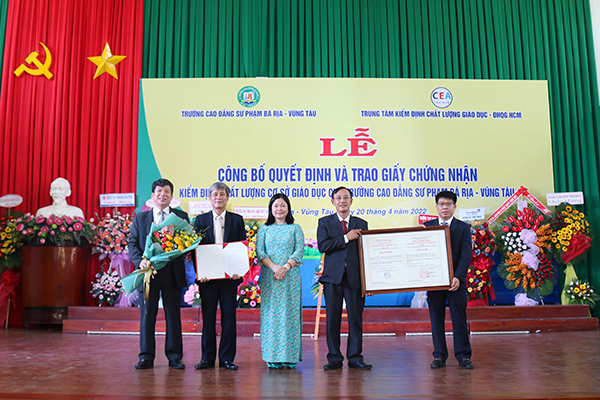 Leaders of the school receiving the Accreditation Decision and the Certificate of Institutional Accreditation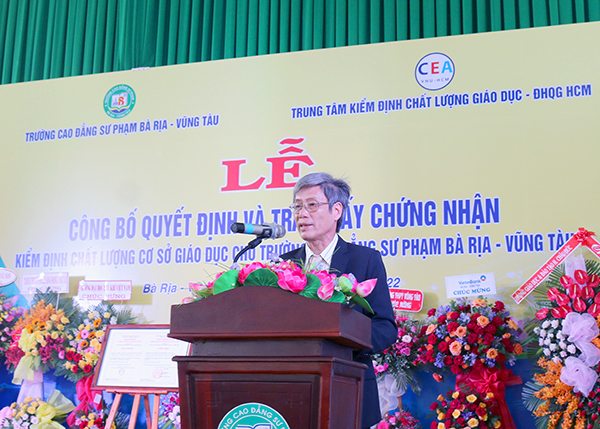 Doctor Ho Canh Hanh, the school Rector delivering a speech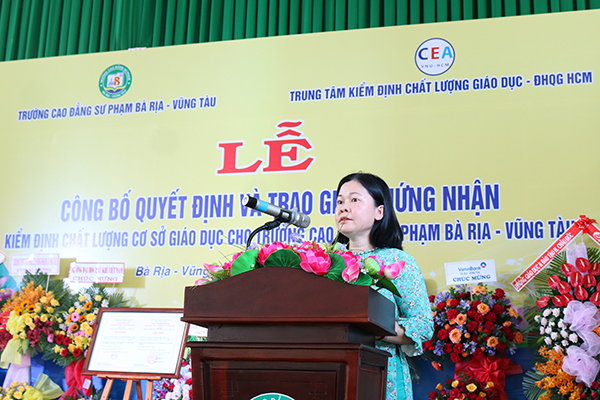 Assoc. Prof. Doctor Le Ngoc Quynh Lam, Director of VNU-HCM Center for Education Accreditation delivering a speech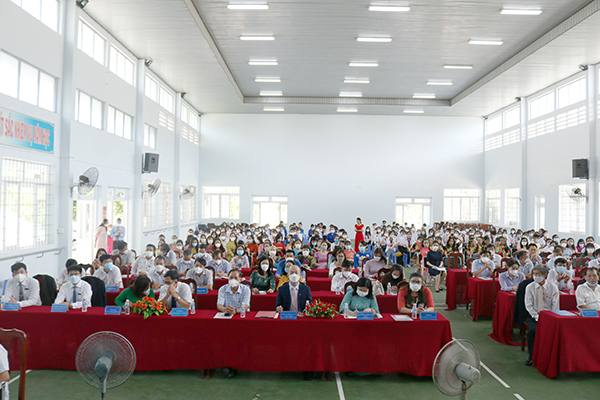 A photo taken at the ceremony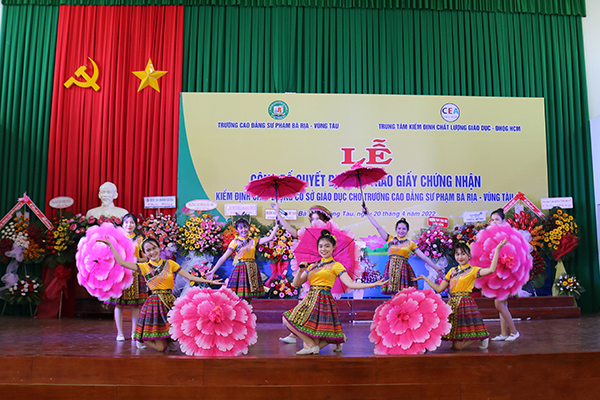 One of the musical performances at the ceremony
INTERNATIONAL RELATIONSHIP
---