WORKSHOP AND EXCHANGE WITH SWU
WORKSHOP AND EXCHANGE WITH SWU
On April 20, 2023, Ba Ria - Vung Tau College of Education (BVCE) together with Srinakharinwirot University, Thailand (SWU) held a workshop with the theme "Teacher Education and Educational Administration Development in Viet Nam and ASEAN; New Trends for the Future".
SWU participants attending the seminar included 4 lecturers, 11 PhD students and 30 graduate students led by Dr. Apitee Songbundit, Head of Graduate Training Management Department.
Members of BVCE include school leaders, leaders of departments, lecturers and student representatives of the Faculty of Foreign Languages.
In addition to the presentations from BVCE (Trends in developing teacher education and educational management in Vietnam) and from SWU (Teacher training and the process of becoming an education administrator in Thailand), there are the Q&A session and the cultural exchange program between the two schools.
During the visit and work in Ba Ria - Vung Tau, SWU delegation also pay a visit and have some exchange with teachers and students of Quang Trung Primary School, Vung Tau City and the UK Academy, Ba Ria City.
Some pictures taken at the workshop and exchange: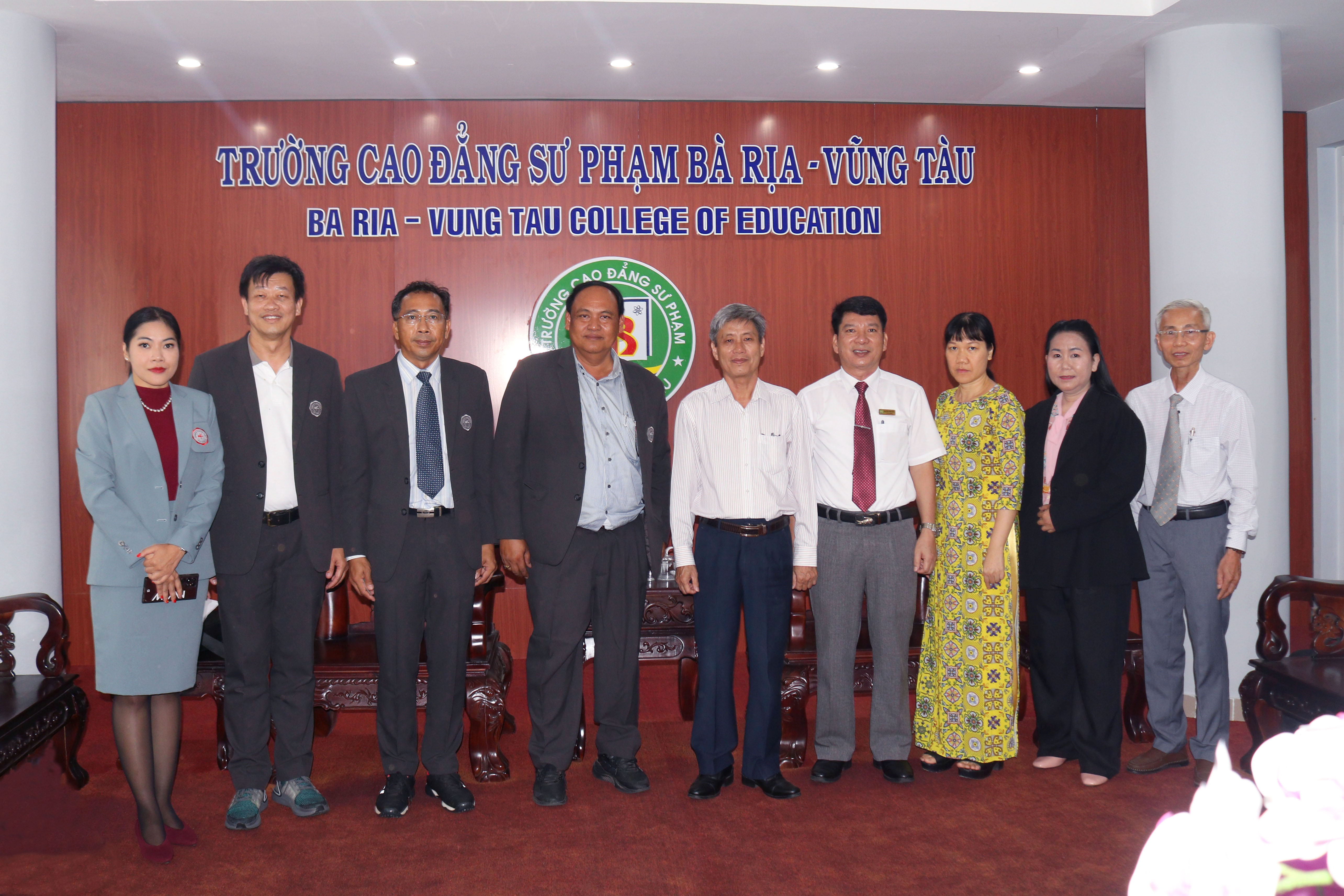 Leaders of BVCE welcoming the delegation from SWU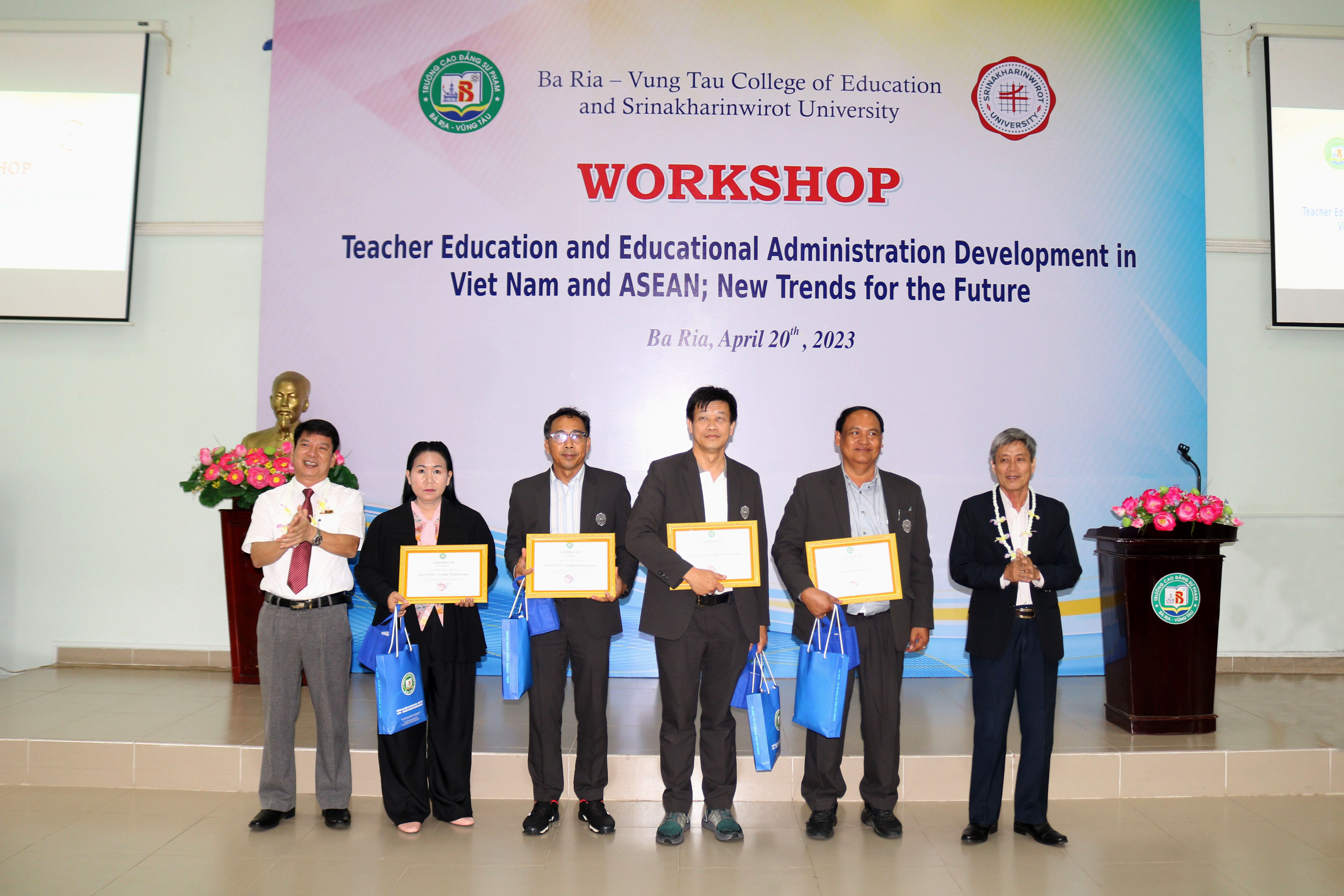 Rector Ho Canh Hanh (far right) and Vice Rector Nguyen Xuan Dung (far left) giving gifts to the SWU delegation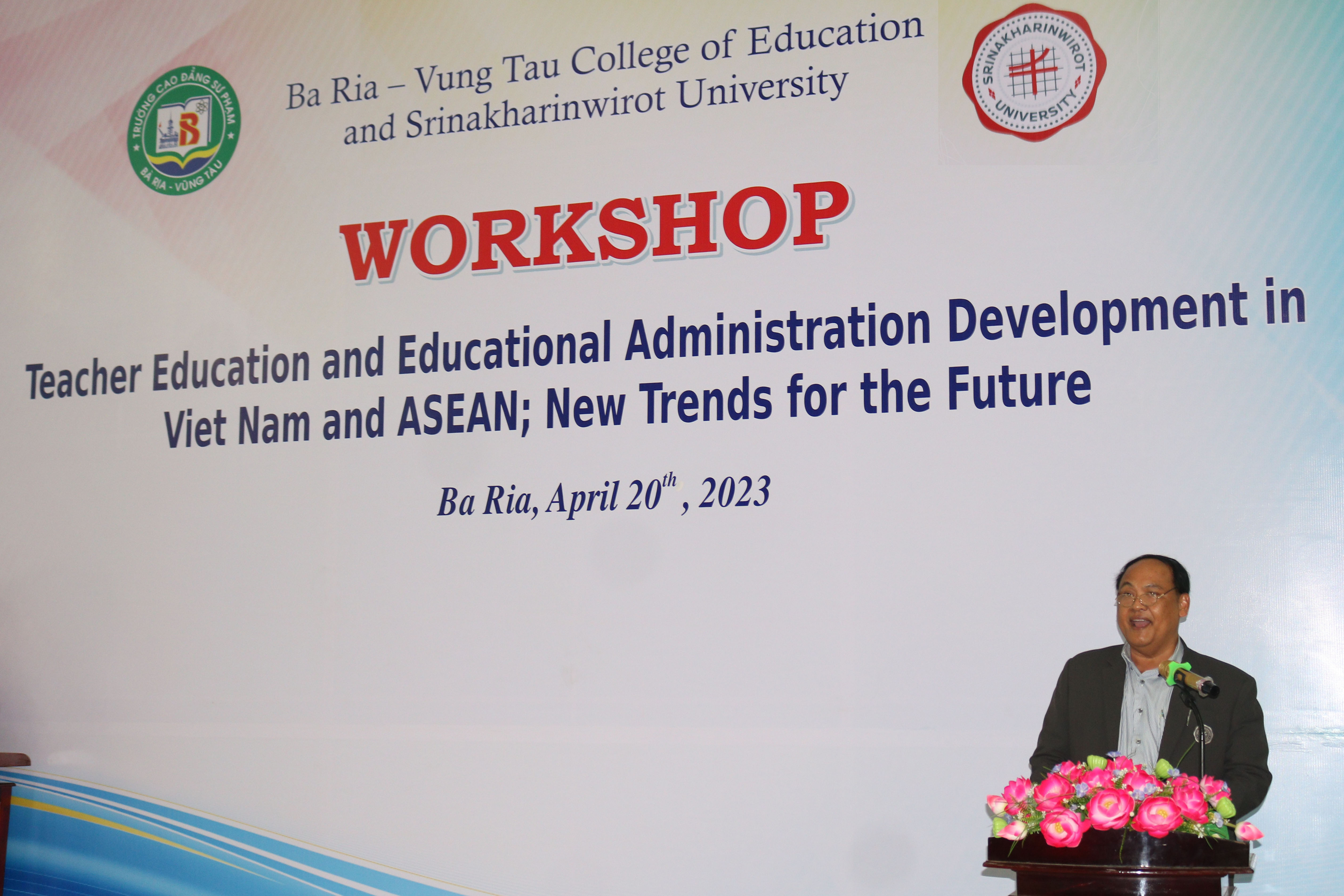 Dr. Apitee Songbundit, Head of SWU Graduate School of Management making a presentation at the workshop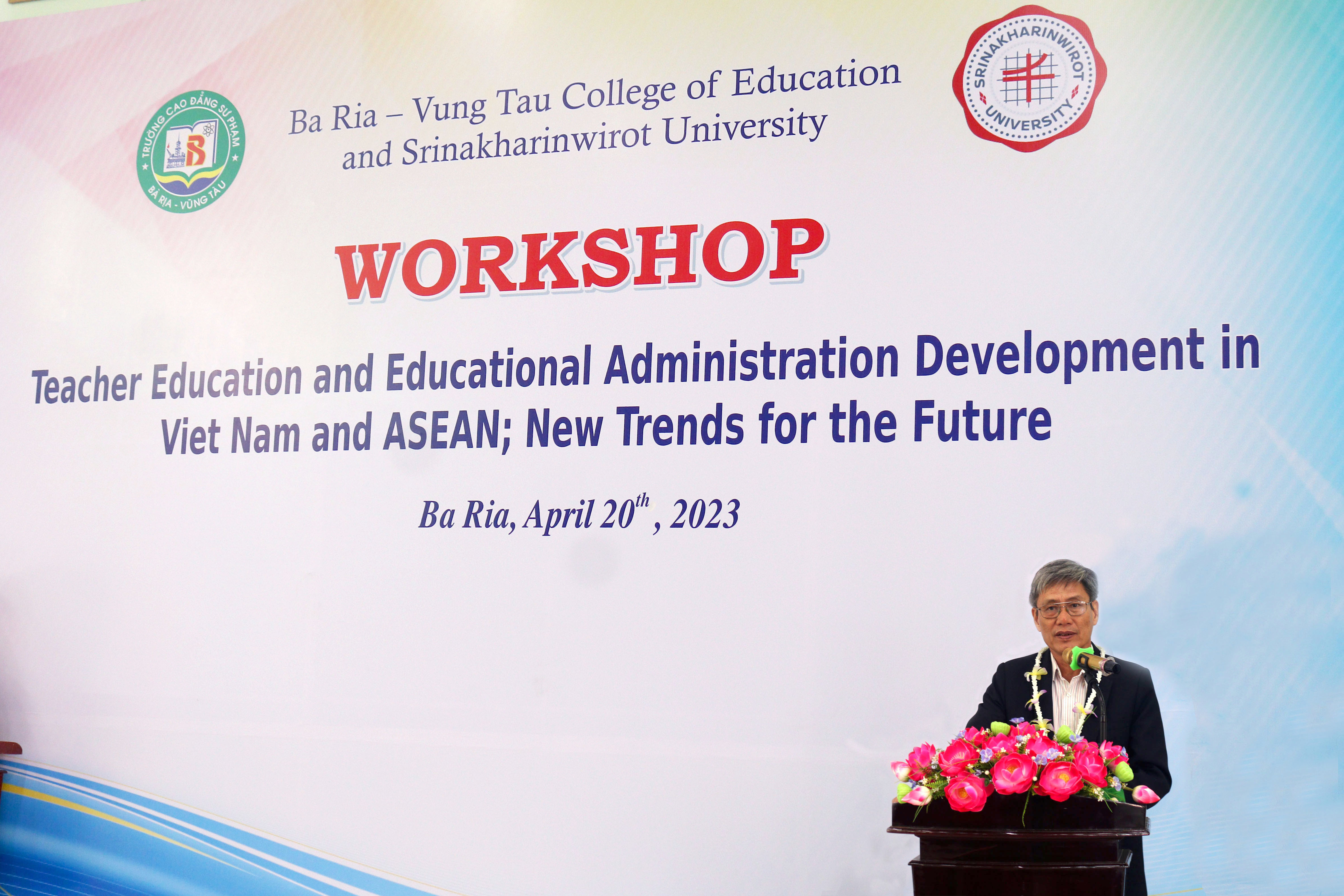 Dr. Ho Canh Hanh making a presentation at the workshop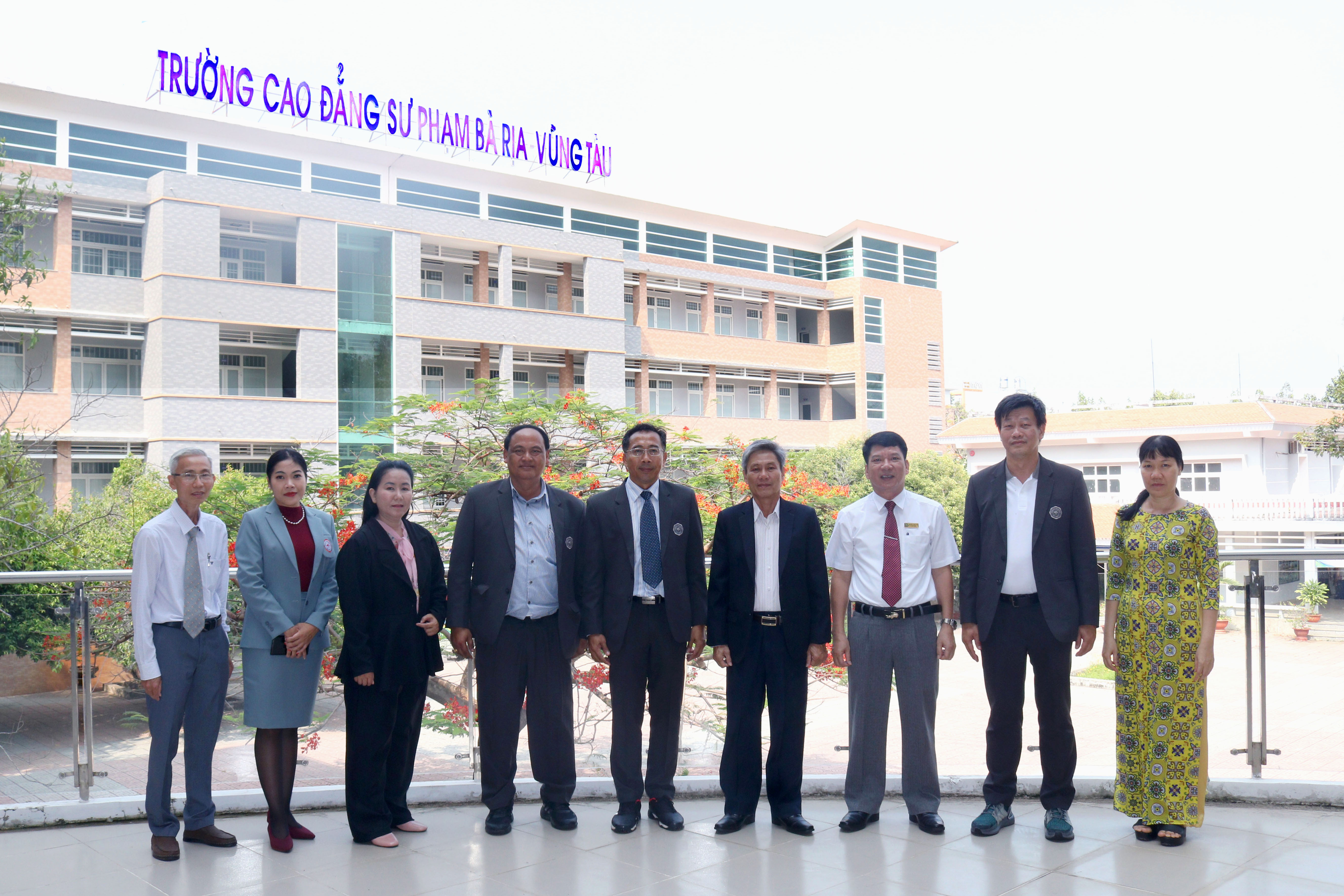 Leaders of the two schools in a photo taken at the workshop and exchange
INTERNATIONAL RELATIONSHIP
---